Toskani Meso Therapy by Chaelis. A new generation in skin therapy.

EXPERTS IN MEDICAL COSMETICS
Toskani Meso Skin Rejuvenation Treatments
These cocktails have been specially formulated to aid in skin rejuvenation.  Special cocktails can be specifically tailored to client's needs.
It's the secret behind Frankie Bridge's beautiful skin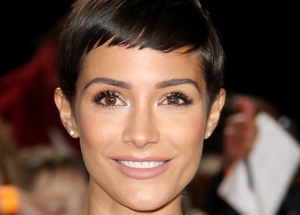 It really is the next generation in skin therapy
MesoGlow.  Client Profile Age 20 – 40. Male and female
Benefits:
Firming. 

Hydrating

Revitalises dehydrated skin.

Immediate radiance and hydration.

Improves elasticity, skin tone and tightening.

Nutritive revitalising complex acts deeply within the skin due to bio identical composition. 

Increases collagen.
MesoRegen. Client Profile Age 40 – 80. Male and Female
Benefits
Repairs damaged skin. 

Powerful moisturising

Restructuring and revitalising

Helps reduce wrinkles

Reduces eye-bags, dark circles, crows' feet and puffiness.

Increases collagen.
MesoMelasma – Age Spots. All Ages
Benefits 
Increases skin lightening.

Reduces medium to deep Melasma.

Helps repair chronological (age) damage

Helps repair photo ageing (sun damage etc.) 

Helps revitalise damaged skin. 
Meso Micro-needling and injections
Most Meso treatments contain NUTRITIVE COMPLEX POLI REVITALIZING (NCPR), a total of 49 Amino Acids, Nucleic Acids, Vitamins, Minerals, Co-enzymes, Reducing agents and Hyaluronic Acid… To find out more about Meso Micro-needling, injections and other treatments and plans, including Meso Therapy treatments for skin conditions such as Rosacea.  CLICK HERE
To read the Hello magazine's full article on Frankie Bridge's beautiful skin CLICK HERE
To book your free consultation with East Northamptonshire's largest aesthetics, health and pain clinic, click our CONTACT PAGE