TKN HA-3 Bio-revitalisers
TKN HA-3
Bio-revitalisation offers a miracle solution for facing ageing concerns.
The process triggers the skin's own natural collagen production and cell rejuvenation through the injection of hyaluronic acid. The hydrating power of this acid feeds the skin's cells at a deeper level and results in supple, younger-looking skin.
Bio-revitalisation can significantly improve your skin condition on any part of your body. As an example of this it can be used on face, decolletage, arms, neck or the inner arms. After the procedure with non-crosslinked hyaluronic acid, skin regains elasticity and a healthy glow, both attributable to young skin.
Rejuvenation has to be one of the best ways to preserve your skin's youth.
Benefits
Skin regains elasticity
Skin has a healthy glow
Results in a younger-looking skin
Deep tissue regeneration
Cares for sun damaged skin
Cares for acne prone skin
Primes skin for other cosmetic procedures
Immediate visible results
Treatment
The recovery time is minimal
Pain: there is little discomfort and can be used with a topical anaesthetic
Treatment time is about 30 minutes
Side effects: Mild swelling and possible bruising at injection site
Risks. Rarely there can be infection at site of injection, vascular compromise and nerve damage
Frequency of treatment is client dependent but we recommend 2 treatments 3 to 4 weeks apart and then once every 3\4 months thereafter
To find out more about our other Bio-revitalising treatments, click below:
Or click the link under 'Find out more about our other treatments'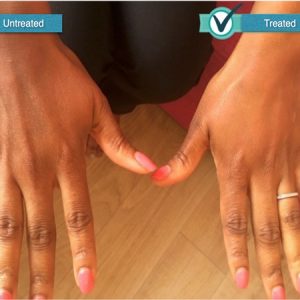 TKN HA-3 Biorevitaliser
£275
For each treatment you will be required to complete a medical consent form. See below for available forms.
Find out more about our other treatments
TKN HA-3 Bio-revitalisers
TREATMENTS
Located in the beautiful village of Lowick in East Northamptonshire, we provide cutting edge aesthetic treatments to make you look and feel amazing.
Click here
for a full list of our treatments available for men and women.
Contact Info
Location:
Sten Beren, Main Street
Lowick, Kettering
Northamptonshire
NN14 3BH
Call:
07810 008090
01832 733811
Email:
info@chaelis.co.uk