This gentle non-invasive process uses slowly rotating laser-cut diamond disks to polish the skin's surface clearing away dead cells.
The rotational diamond heads coupled with a light vacuum allows the skin to be gently drawn up as the head glides towards the lymph nodes.
This enables cells to be stimulated and oxygenated and also aids lymphatic drainage.
Benefits
Fine lines and wrinkles
Sun damaged / ageing skin
Pigmentation
Blocked pores
Congested skin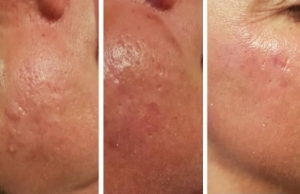 Treatment Time – 10-15 mins but Microdermabrasion is often used in conjunction with other treatments.
Recuperation – immediate.
Risks – redness. Maybe slight skin shedding 2-5 days after treatment.
For each treatment you will be required to complete a medical consent form. See below for available forms.
Find out more about our other treatments
TREATMENTS
Located in the beautiful village of Lowick in East Northamptonshire, we provide cutting edge aesthetic treatments to make you look and feel amazing.
Click here
for a full list of our treatments available for men and women.
Contact Info
Location:
Sten Beren, Main Street
Lowick, Kettering
Northamptonshire
NN14 3BH
Call:
07810 008090
01832 733811
Email:
info@chaelis.co.uk